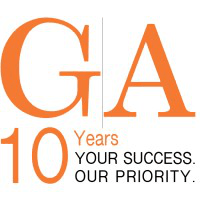 Job Description
Job Description :
Responsibilities:
Developing a range of technical specifications including functional, non-functional and interface specifications for business systems.
Business process analysis and managing software requirements
Identify and document processes, including test scenarios and test cases, using best practice business analysis methodologies
Facilitate ongoing communication with across business teams, developers and testers to ensure that business requirements are clearly understood and will be met by systems under development.
Requirements:
5+ years' business analysis experience within an Agile environment including requirements: elicitation, gathering, documentation and management
Facilitate groups across multiple disciplines
Work effectively, independently and as part of a team; taking initiative, providing regular updates on your work, seeking and providing support as required
Demonstrate a functional and conceptual understanding of technical matters, as well as the ability to quickly learn new business domains and technical applications
Exhibit well developed negotiation and influencing skills, enabling effective interaction with stakeholders and users in the provision of advice.
Career Advice to Find Better
Job Search Strategy

Interview Tips

Resume & Cover Letters

Salary Negotiation